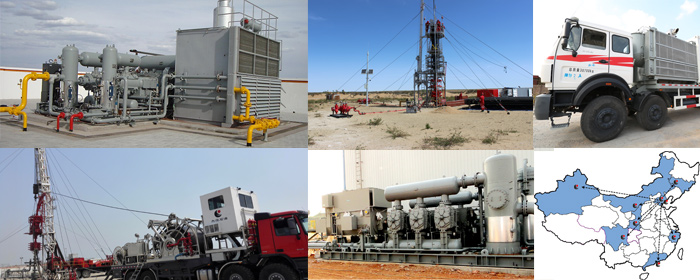 Established in 1998, Beijing Jerrywon Energy Equipments Co., Ltd. is headquartered in Beijing Asian Games Village with over 400 employees. Jerrywon devotes itself to provide best gas compressor solution for energy industry. As a professional compressor packager and compression service provider with almost 20 years' compressor technology and market experience, Jerrywon specializes in reciprocating compressor design & packaging, compressor maintenance and repair, spare parts inventory and supply. Since Jerrywon entered into the petroleum engineering technology service in 2012, Jerrywon has developed new business of snubbing, coiled tubing and oil & gas field stimulation service.

Jerrywon has two large workshops with total area 50,000 square meters in Beijing. Jerrywon provides customized solution including compressor sizing, design & packaging with both integral compressor unit and engine driven or motor driven split compressor unit. Jerrywon takes "sincere services, strict management, continuous improvement, customer satisfaction" as the quality policy, implementing complete quality control supervision, by the exquisite technology, professionalized team and modularized manufacturing, to guarantee the high efficient and high quality compressor ski-mounted work. Jerrywon also provides comprehensive compression solution for customers with independent research and introduction of advanced technology.

Jerrywon has an after-sales service center, overhaul workshops and spare parts warehouse in Inner Mongolia. Jerrywon also sets up service station close to each customer to ensure timely service. Jerrywon provides the customers with the 365 days and 24 hours systemic technical service of technical training, site installation and commissioning, spare parts supply, equipment maintenance and repair with a professional after-sales team of more than 200 persons.

Jerrywon has collaborated closely with leading brand of compressor worldwide and has won the respect from the market and customers by providing high-quality compressor packages and good after-sales services. The reciprocating compressor packaging and after-sales service have become the highlights of Jerrywon' s core business. Jerrywon will continue to improve and enhance the quality of products and services, to be the most professional compressor packager and technology service provider.